'Soggy Doggy' Dock Diving
Click here for 2020 results!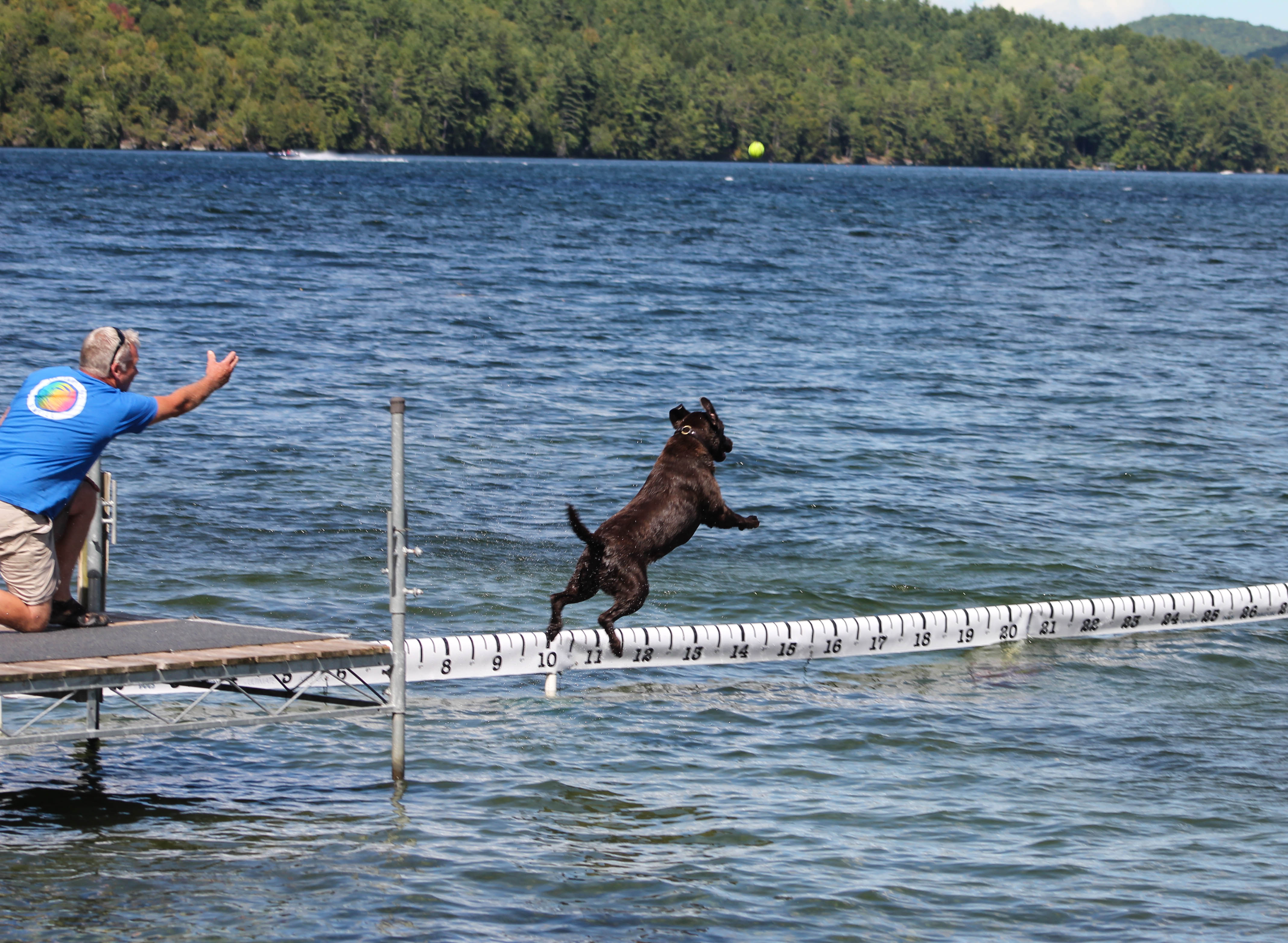 August 30th, 2020 - Anchors Away - Richmond Lake
Bring your dog for a day of fun at Richmond Lake! Anchors Away will be serving lunch, spectators welcome!
Here is how dock diving works:
Competitors will be judged by how far their dog jumps off the dock.
Distance jumping is determined visually by the judge, at the point where the base of the dog's tail enters the water.
Each dog gets two jumps (back to back). The longest of the two will be the qualifying score. You may use one extra handler on the dock to release your dog, we will have volunteers to assist if desired.
The top five dogs have a "jump off" to determine the winner.
Prizes will be awarded to the winning dogs, along with bragging rights! This is a FUN event and a fundraiser for the AAHS.
All dogs, large and small, are welcome (see additional rules of participation)! No experience necessary!
Dock Diving Registration
Pre-Registration received by mail by or online by August 29th is $10.00 per dog.
Registration day of $20.00 per dog.
Registration and check in begins at 1:00 PM. Dock Diving begins at 2:00 PM.
Click here to register and pay online now!
Click here to register by mail!
Participants under the age of 18, you may register and pay online, but you must provide a parent or guardian signature by printing and mailing the registration form or by bringing it the day of the event.
No refunds for this fundraiser.