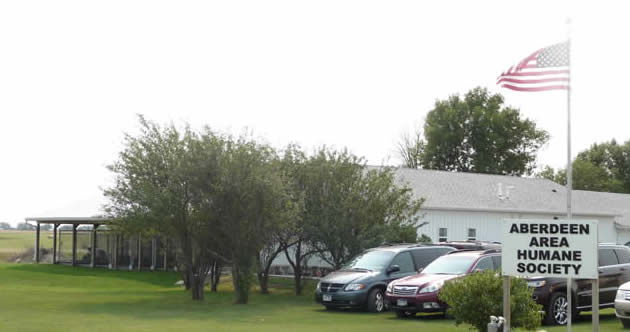 The Aberdeen Area Humane Society serves the Northern South Dakota and Southern North Dakota Area.We are here in the interests of animal welfare. We place homeless animals into good homes as well as rescue animals from abusive situations. We have a shelter facility just S.W. of Aberdeen and house many animals while we try to find them good homes.
We are a non-profit organization and are funded by memberships, donations, fundraisers and adoptions.
If you suspect an animal is being mistreated and/or abused, contact us.We will investigate or refer to the appropriate agency. Your call can be kept confidential and we will handle the rest.